Bogotá, The Next Green City
La infraestructura verde o vegetada es una de las tendencias más exitosas para hacer ciudades más saludables y sostenibles para el futuro. Según la OMS (Organización Mundial de la Salud) una ciudad debería tener 15 m2 de verde por habitante o en el peor de los casos 10m2. Una ciudad como Bogotá tiene alrededor de 4m2 de verde por habitante. Adicionalmente estas tecnologías verdes, que consisten en traer vegetación a la ciudad, tiene un potencial importante en la disminución de escorrentía y la limpieza del aire por medio de captura de material partículado.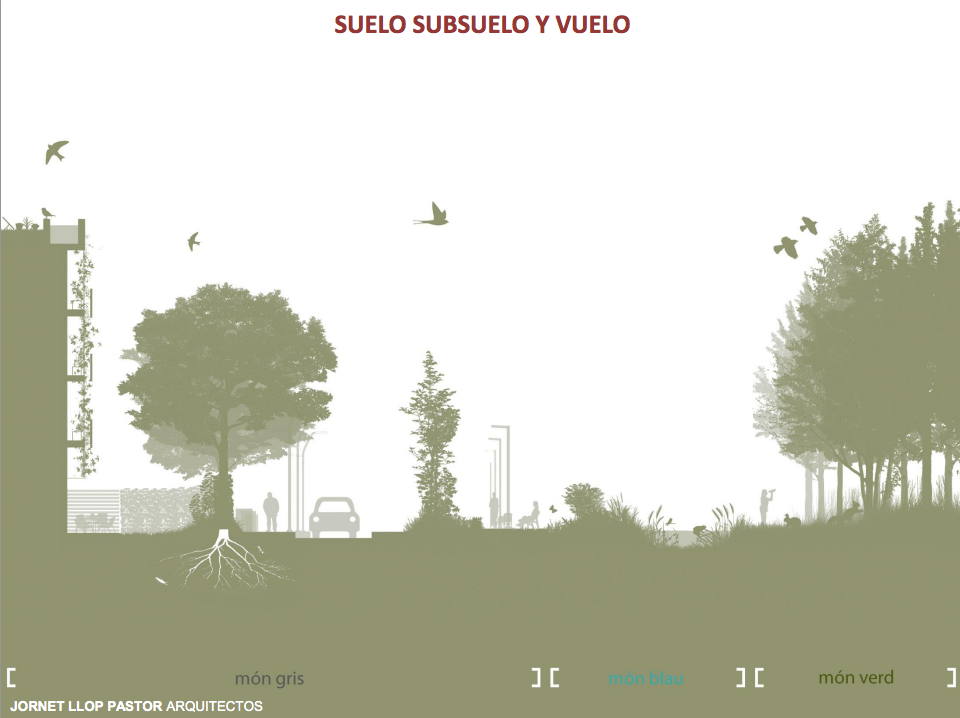 La infraestructura verde es una de las soluciones mas importantes que  las ciudades adaptandose a los efectos del cambio climático han incorporado en su administración. Urbes que se están volcando a la recuperación y cuidado de los rios, a mejorar la calidad de vida de sus habitantes y a mitigar problemas de salud con la retención de particulas  han desarrollado lineamientos dentro de sus planes de desarrollo en torno a la infraestructura verde y Bogotá no puede ser la excepción.
El concepto de infraestructura verde, sobre todo los Techos Verdes, ha sido reconocido y aceptado ampliamente en Alemania desde los años ochenta en donde casi un 20% de los techos del país son vegetados. En los últimos 10 años ciudades en Canadá, Estados Unidos y otras ciudades de Europa, han desarrollado incentivos importantes que han generado un crecimiento exponencial de la tecnología. En latinoamérica, México, a raíz de su congreso mundial de 2010, logró un apoyo institucional muy importante por medio de incentivos específicos.
Bogotá, ya es líder en infraestructura verde y tiene la oportunidad de consolidarse en esta posición. Incluso, creemos que podría ser parte del posicionamiento internacional de la ciudad, como lo ha hecho Singapur. El desarrollo de la industria se ha dado gracias al surgimiento privado de construcciones ambientales, pero necesitamos apoyo de los principales instituciones públicas, educativas y privadas para lograr consolidar la tendencia y generar impactos relevantes para la población urbana de Bogotá y posteriormente otras ciudades del país.
Beneficios de La Infraestructura Verde
Bogotá The Next Green City
After years of accumulated experience and learning alongside WGIN, our capital city Bogotá is ready to host the World Green Infrastructure Congress 2016, with the theme: "Ecoservices and Well-being: The Next Green City".  This topic pushes Green Infrastructure forward to meet the aspirations of Bogotá's planning policy (POT), but also addresses the future global development aspirations (MEA), a concern shared by all the world cities.We are pleased to welcome overseas experts and institutions; and honor them with the best infrastructure, warm people, economic opportunities and cultural richness of one of the leading hubs in Latin America.
Five years ago, modern building-greening technologies were little known in Colombia.  Today, our country is a leader of Green Infrastructure in the region and has one of the fastest-growing markets in the world; we enjoy the benefits of nearly 100.000 square meters of living systems installed on infrastructure over the last half decade; and our city is home to 10.000 urban agriculture enthusiasts.  This progress was made possible thanks to many local entrepreneurs, academics, and government authorities; who believed that bringing nature to buildings could be a reality in our cities.  They all contributed to make this dream come true.
Our purpose is to promote the development of Vegetated infrastructure in Colombia as a responsible practice that will make city environment and well-being a lot better. We are working on a sustainable market with viable and durable technologies.  Our multidisciplinary group of experts is constantly working on promotion, education, technical assistance, research and development, evaluation, certification and poject registry.
Atentamente
Comite Directivo de RECIVE
Para más información del Congreso Mundial de Infraestructura Verde que se celebrara en Bogotá de Octubre 19 al 21 del 2016 visita:
For More Information about the World Green Infrastructure Congress celebrated in Bogotá October 19 to 21 2016 visit us at:
2 Comments